About Us – Bee Happy Plants & Seeds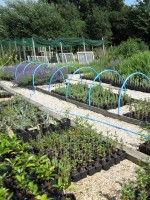 Bee Happy Plants based at Lakehayes Organic Nursery, is a small family run business, established and put into Soil Association organic conversion in 2002. Now run by Sarah and daughter Joy, with help from other family members, various local part-time and seasonal workers; all have contributed to what has become an efficient production line of seed-raised, organic, wild species plugs, plants and more seeds.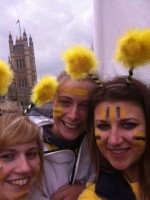 Sarah (with experience on organic farms since the 1980's and RHS Level 3 at Bicton Agricultural College), would say the inspiration behind Bee Happy Plants began way back on the isolated smallholding of her childhood, in countryside untouched by modern agriculture. Watching parents, Fitz and Brygid and salt-of-the-earth land-worker Fred Shire care for 25 acres: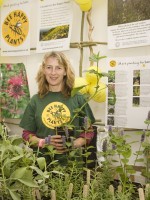 planting trees, wild and formal gardens, fruit and vegetable garden, and maintaining permanent pasture and orchard, with nothing much more than a few grazing animals, a fork, a scythe and a sense of humour. It was this idyllic, magical place brimming with wildlife in all its weird and wonderful forms, from the gentle and regular hoot of owls, to the humming and buzzing of insects.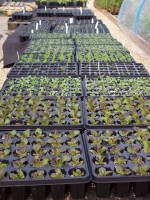 The shock came later when it dawned that the place of her childhood was unique. Few other places like this jewel of unspoilt countryside still exist. Instead the 'green deserts' of monoculture expand; where weeds, insects and wildflowers are no longer welcome, birds no longer gather, and bees go hungry. Understanding that it is down
to ordinary people like us, in our own gardens, to nurture something wild or heritage – we can all help to save bees' favourite plants. Bee Happy Plants, which later became Bee Happy Plants & Seeds, was conceived to help us do this. Now a Not-For-Profit company, the welfare of bees and other pollinators and proliferation of their favourite forage is our priority.