Orders are being shipped on two week turnaround unless you email for faster delivery.
We have 1000s of organic tree & shrub seedlings and plugs ready now, priced from £1 – 3.50 each.
Our new Bee Happy Trees site will soon be up and running for viewing and making orders.
"Almost 90% of the world's flowering wild plants (approximately 308 000 species) depend, to varying degrees, on animal pollinators for their reproduction."
Bee Engaged in pollinator-friendly agricultural production, an initiative by the Food and Agriculture Organization of the United Nations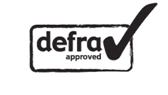 Bee Happy Plants & Seeds is a propagation nursery specialist in plants for pollinators, not-for-profit UK company (number 8899290). All our trees, shrubs and other species plants are grown 100% from seed, here at our UK nursery, organically and with biosecurity at the forefront. Encouraging conservation and proliferation of plants beneficial to pollinators, these species plants have evolutionary adaptability in the face of climate change. The ultimate bee-friendly, wildlife-friendly plants, shrubs and trees. Certified for plant passports by DEFRA number 109891 and organic certification by Soil Association, grower number G8492. All our growing compost is 100% peat-free and certified for use in organic horticulture.