HAPPY Plants for HAPPY Bees (and all other pollinators too)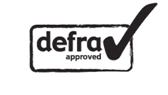 Bee Happy Plants & Seeds is a Not-For-Profit UK company (number 8899290) Organic grower of plants to encourage conservation and proliferation of plants beneficial to all pollinators. The ultimate bee-friendly, wildlife-friendly plants. Certified for plant passports by DEFRA number 109891 and Organic certification by Soil Association Grower number G8492 and seed merchant DMO8492
All our growing medium and compost is guaranteed peat-free and organically certified
(Trading schedule and certificate available on request)
NOTICE: We are currently on a one – two week turnaround. In the meantime, Happy Garden Planning all!
All items we show are now in stock, unless it states 'out of stock',
with a new tab indicating what plants are 'coming soon' throughout 2021.
******************************************************************************
We grow wild-species plants as have evolved with pollinators over millions of years, and raised from seed, as nature intended. Also heritage variety seed which has been bred open-pollinated with bees over many generations. All our plants produce pollen and nectar in return for pollination, which produce fruit and seed. Our organic seed is produced on certified organic land and is guaranteed free of pesticides, all the other seed we sell is guaranteed un-treated.
We ship plants and seeds throughout the British Isles (unfortunately we are no longer able to send seed anywhere outside the UK without full phytosanitary certification, if interested contact us here)
'An estimated 20,000 flowering plant species, upon which many bee species depend for food, could be lost over the coming decades unless conservation efforts are stepped up'(The United Nations Environment Programme (UNEP) warned in their recent Global Bee Colony Disorders and other Threats to Insect Pollinators report).
Wild flowering plants have evolved over millennia to support their pollinators with perfect forage rewards in return for pollination, and have the ability, through diverse gene-pools, to evolve and survive changing climatic conditions.